San Diego's Premiere Independent Jaguar, Land Rover and Audi Service
We are family owned and operated Jaguar, Audi & Land Rover repair, parts and service facility located in San Diego Since 1959. We provide expert Auto Repair above dealer level service.We employ ASE certified master technicians. Our technicians are constantly trained. Not all independent shops are the same.We have factory diagnostic/programming equipment for Jaguar, Range Rover, and Audi. Our services include: Regular service interval maintenance (30-60-90k services), State of the art computer diagnostics, Transmission rebuilding or replacing, engine rebuilding or replacing, brake services, clutch services, steering and suspension services, A/C services, electrical testing and diagnosing and more. We provide car washes with services performed. The original specialists understands that for many people their cars are far more than just transportation. So we will not only service and repair your car, but improve the performance through specialized setups specifically designed for your vehicle type. Bring you car in today for a free Visual inspection and see what Original Specialists No Hassle Guarantee is all about!
Customer Reviews
James Pettit

I have a 1965 XKE that has been cared for by this group for over 20 years. Always honest, always fair, always excellent work.

Matthew Poliberg

The Original Specialists replaced my Audi Q7 2011 brake rotors. Reasonable prices, quick turn around and the even washed my car. Like the Shop!

Chris L. San Diego, CA

Highly recommended. I've taken my car there for servicing, routine and otherwise, a number of times (It's a Jaguar. They break a lot.). The mechanics and technicians in the garage are very good at what they do and Todd and Mike in the front office are highly capable to work with as well. Everything is guaranteed and they live up to it. I've never had to bring my car back twice for the same problem and they're great at explaining just what needs to be done. Even better is that if you're a knowledgeable owner they'll actually listen to you rather than just be dismissive like other places can be.

Bob B.

Though I do most of the minor repairs on my Land Rover myself, I went down to San Diego to relax and had been to this shop in the past. My engine was chirping. Repair to the front drive belt and supporting bracket took less than an hour, comfortable waiting area. Fair price.
Flag review

Anthony S. Temecula, CA

I am an owner of a 2010 Audi A4. My check engine light recently turned on so I went to the Audi dealership to resolve the issue. The dealership quoted me a ridiculously high price so I decided to do my research and search quotes from other specialists. I found The Original Specialists very professional, knowledgeable, reliable and fair. The shop was very neat, the receptionist was welcoming, and the workers were patient and attentive. The shop quoted me an extremely reasonable price, and the issue was resolved immediately. I could not have asked for better quality service and I will be returning here anytime I have any issues with my Audi!

Catherine H. La Mesa, CA

Been a customer since 2008. The service has always been excellent, except when Todd departed for a period of time. During his absence, my rating would have been one star! Now that he is back, the service has returned to the high quality I am used to receiving.They always provide a thorough inspection of my car and give me options for when repairs need to be made so I can budget for them.

Charissa M. San Diego, CA

I've been taking my 1996 XJ6 Vanden Plas here since I bought it in 2007. Everyone here is very friendly and helpful, especially Mike. He is a real asset to the place. He and Todd act like they value your business, which is more than I can say for a lot of repair shops. The service is thorough and reliable, although a little pricey, but what do you expect with Jaguars? Lol! They have a free shuttle service, which is GREAT for single people like me!

Matthew P. Lake Elsinore, CA

The Original Specialists replaced my Audi Q7 2011 brake rotors. Reasonable prices, quick turn around and the even washed my car. Like the Shop!

Allan G. San Diego

I remember coming here over 20 years ago with my dad when I was a kid. Some of the same mechanics that were here then are still here now. These guys know their stuff! They are off of the Garnet Avenue exit and Damon Street and can be seen from the 5 freeway so they are super easy to find. They just started working on Land Rovers so if you have one, bring it here. If the service job will take a while, they do have a courtesy shuttle to take you where you need to go and they will wash your car when finished with it. There is also a lobby with a table, chairs, and coffee. I highly recommend this place!

Brooke G San Diego

I found this place after purchasing my Land Rover, as the previous owners had brake and other work done there. It's hard to call it a "shop" when it is so clean and pristine, not just the lobby, but the working/dock area as well. I just had a brake light that stayed on, but knew there was something else wrong, but not exactly what.They did a diagnostic and were VERY honest and caught a couple of MAJOR things that another mechanic missed. It turns out a belt was just about to break, and nobody else was able to see that, amongst other things.

Maxine S- San Diego

Excellent work on my 1996 XJ6, they managed to mend and replace damages to the body and keep that old engine up and in tune in a timely and professional manner.  Would recommend this place to anyone having issues with their Jags, employees are nice, professional and honest.  Thanks Guys!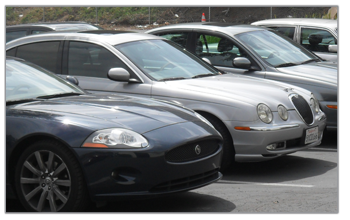 Jaguar
Are you looking for an experienced Jaguar mechanic in San Diego? The original specialists have been providing quality Jaguar repair and service in San Diego since 1959. Our equipment and knowledge completely sets us apart from the competition. Sure there are many repair shops that claim that they are a Jaguar specialist. Some even moved down the street from us. No matter what there is one original specialist in San Diego and that is us since 1959. Experience, equipment and knowledge play a big part when working with sophisticated European machines like Jaguar. There is no room for error. That is why we use the latest diagnostic tools to pin point the problems.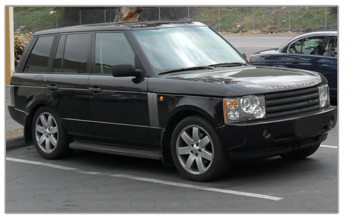 Land Rover
Your Land Rover is a high-tech driving machine and you just can't take your Land Rover just to anybody in San Diego. Our professional Technicians who know your Land Rover inside and out have the expertise required to service and repair all Land Rover models. We strive to deliver you the best Land Rover service possible, and we archive this by having all the necessary diagnostic equipment. Our mission is to keep you driving safely on the road and enjoying all that your Land Rover has to offer. We offer a one – stop service & repair center for all Land Rover models: tires, brakes, suspension, wheel alignment, exhaust & mufflers, auto electrical and engine diagnosis.

Audi
We are your Audi dealer alternative service center in San Diego, California. Scheduled maintenance and service is one sure way to keep your Audi vehicle running at its best. It is required to uphold your vehicle warranty and keep it operating at optimum performance. Keeping up with maintenance lets you, the owner, enjoy your Audi to the fullest, while protecting the value of your investment. It is important to do regular service maintenance on your Audi vehicle to ensure its safety, reliability and value for many years. It is important to check your AdBlue Fluid Tanks and keep a check on the TDI Emission System at regular maintenance intervals. This not only helps the environment, but keeps your Audi car engine running at its best.
ASE Certified Mechanics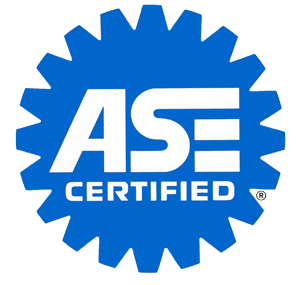 ASE is the National Institute for Automotive Service Excellence. An ASE certified technician has been instructed and tested on how to perform maintenance on a vehicle. ASE certified technicians take the job seriously to get certified and if you have a choice you should choose a technician with an ASE Certification. Our mechanics are ASE certified master technicians. A master technician is an automobile maintenance and repair expert who has gained several years of mechanic experience and passed a series of requisite certification exams.
Is Your Check Engine Light On?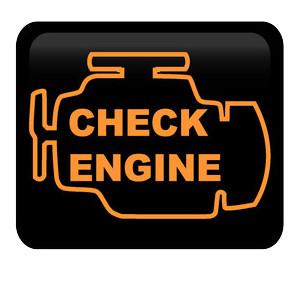 When your car's "Check Engine" light comes on, it's usually accompanied by a sinking feeling in the pit of your stomach. The light could mean a costly problem, like a bad catalytic converter, or it could be something minor, like a loose gas cap. But in many cases, it means at minimum that you'll be visiting the car dealer to locate the malfunction and get the light turned off. The Original Specialists can help! We have the the most up to date diagnostic tools and computers in San Diego. As a dealer alternative complete repair and service garage for Jaguars, Land Rovers and Audi our highly trained technicians can solve any problem efficiently saving you time and money.
Structured Data, Review
Title:

Home
Reviewed by
Joseph B. San Diego
on
Oct 12
Rating:
Summary:
I am definitely referring your shop to all of my friends and family.
Description:
It's refreshing to be treated with such integrity. I am definitely referring your shop to all of my friends and family. The Jag looks great from being washed after the brake job you guys performed. Thanks Sam & Mike.