Best Independent Land Rover Service, Repair and Diagnostics San Diego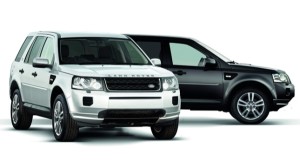 Are you looking for an affordable Land Rover specialist in San Diego that provides complete Land Rover service, repair and computer diagnostics?  BBC Automotive is your dealer alternative, independent Land Rover repair and service center located in San Diego California. Our team can provide you with all your Land Rover needs, Land Rover parts, accessories, scheduled maintenance, repairs and more.
Any time you listen to someone speaking of off-road vehicles generally there is always one vehicle which gets mentioned – Land Rovers. Land Rover vehicles are by far among the highest performing vehicles in the off-road market place and for good reason. They attain best in their class on practically every review and are the ideal vehicle for both on and off-road driving.
Land Rovers are faster and are more powerful than most 4×4's on the market and are faster than the Porsche Cayenne and the Mercedes ML. The efficiency of dedicated off-road vehicles is in some cases more than that of the Land Rover but when its road handling skills are taken into consideration it is clear why the Land Rover is the preferred 4×4 for all enthusiasts globally.
Land Rover has a range of vehicles available through the classic looks and styling of the Mark 1 series to the hugely preferred and fashionable Discovery. There is one thing, however, that all Land Rovers have in common – performance. When it comes to some serious challenges, all models are suitable for both on and off-road driving and all can hold their own.
Land Rovers are also statistically the safest vehicles on the road. A study by the UK department of Transport shows that the Land Rover is three times safer than the safest Volvo car and twice as safe as the Jeep Cherokee and Toyota Land Cruiser. This study was done by determining the chance of death in a two car crash. If you would like to feel safe when driving, whether it be in hazardous conditions or to lower the risk of an accident, your best option is being in a Land Rover.
Once you have become the proud owner of a Land Rover, your next responsibility is to make sure that your prized possession keeps looking new and performing well all the time.
Our Recent San Diego  Client Reviews