San Diego's Premiere Independent Jaguar Service Since 1959
Are you looking for a reputable, experienced Jaguar repair and service facility in San Diego? BBC Automotive is your dealer alternative independent Jaguar service center located in San Diego, California. We offer a full range of Jaguar repair and diagnostic services including scheduled maintenance, brake service, classic and new model Jaguar parts, oil changes, air conditioning service, clutch repairs, transmission services and more. Our hourly labor rates are 20 to 30% lower than our competitors and we have the most up to date computer diagnostic tools for Jaguar. Our technicians are ASE Certified master mechanics with years of experience in Jaguar repairs.
Anyone who has love and recognition for the innovation of the vehicles and their different models understand about the brand name Jaguar. The clean designs and the incomparable speediness of these powerful vehicles are revered all over the world. The qualities like appeal, elegance and speed are associated with the brand name Jaguar. In San Diego individuals who wish to reflect the high caliber of their tastes in design and quality choose Jaguar for their vehicle. The Jaguar is one transportation tool that specifies class and sophistication.
This marvel of the contemporary science crafted from steel and the modern technology has re-defined the concept of attraction and luxury in the vehicles. Unfortunately, like any other car Jaguar ages as well. Everyday commute combined with the pot holes takes a heavy toll on these sophisticated vehicles. Neglecting the maintenance of your Jaguar will end up in costly repairs. Sure there is the dealer option for maintenance but that could be costly as well.
Our Recent Customer Reviews

When you are looking for a dealer alternative Jaguar repair and service in San Diego it is important to consider a few factors:
Jaguar is in a class of its own and deserves to be treated in a very special manner.
Jaguar service is a precise science of electronic diagnostics combined with skillful mechanical workmanship.
Only qualified technicians should handle Jaguar repairs.
Prestige vehicles like the Jaguar must be maintained at the highest level.
Always make sure that the approved parts and oils are used to ensure your Jaguar is running at its optimum level and that your warranty is protected every time.
1We are your Jaguar Dealer Alternative for all your repair and service needs. All Factory scheduled maintenance and service are performed as per Factory Specifications and at great savings over Dealer's costs.
2Specializing in Jaguar Factory Scheduled Maintenance, we adhere strictly to Jaguar Factory Specifications, and we keep up to date with all factory bulletins and recalls.
3Our technicians are ASE certified true professionals and they take pride in taking care of your vehicle.
4We are family owned and operated. We understand the inconvenience of a vehicle trouble might cause you, we offer free shuttle service to our clients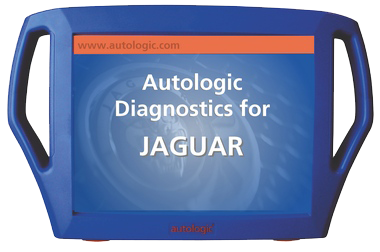 We use the Autologic diagnostic scanner for JAGUAR vehicles. This computer is without doubt the most comprehensive tool to be made available to independent JAGUAR specialists.
Autologic JAGUAR is unique in offering full fault code read and clearing, displaying of dynamic data, component activation, clearing and setting of adaptation values, coding of all control modules, programming of engine and transmission control modules, adjustment of engine idle, programming of transponders (keys) and transmitters (remotes), procedure for engine and immobiliser alignment, the ability to trial substitute control modules, procedure for the fitting of JAGUAR accessories and dealer options configuration.