Best Independent Land Rover Service, Repair and Diagnostics San Diego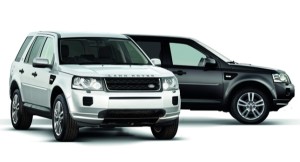 Are you looking for an affordable Land Rover specialist in San Diego that provides complete Land Rover service, repair and computer diagnostics?  BBC Automotive is your dealer alternative, independent Land Rover repair and service center located in San Diego California. Our team can provide you with all your Land Rover needs, Land Rover parts, accessories, scheduled maintenance, repairs and more.
Any time you listen to someone speaking of off-road vehicles generally there is always one vehicle which gets mentioned – Land Rovers. Land Rover vehicles are by far among the highest performing vehicles in the off-road market place and for good reason. They attain best in their class on practically every review and are the ideal vehicle for both on and off-road driving.
Land Rovers are faster and are more powerful than most 4×4's on the market and are faster than the Porsche Cayenne and the Mercedes ML. The efficiency of dedicated off-road vehicles is in some cases more than that of the Land Rover but when its road handling skills are taken into consideration it is clear why the Land Rover is the preferred 4×4 for all enthusiasts globally.
Land Rover has a range of vehicles available through the classic looks and styling of the Mark 1 series to the hugely preferred and fashionable Discovery. There is one thing, however, that all Land Rovers have in common – performance. When it comes to some serious challenges, all models are suitable for both on and off-road driving and all can hold their own.
Land Rovers are also statistically the safest vehicles on the road. A study by the UK department of Transport shows that the Land Rover is three times safer than the safest Volvo car and twice as safe as the Jeep Cherokee and Toyota Land Cruiser. This study was done by determining the chance of death in a two car crash. If you would like to feel safe when driving, whether it be in hazardous conditions or to lower the risk of an accident, your best option is being in a Land Rover.
Once you have become the proud owner of a Land Rover, your next responsibility is to make sure that your prized possession keeps looking new and performing well all the time.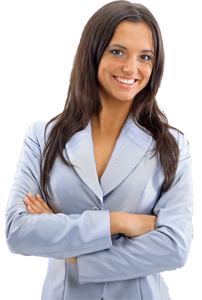 Our San Diego  Client Reviews
I found this place after purchasing my Land Rover, as the previous owners had brake and other work done there. It's hard to call it a "shop" when it is so clean and pristine, not just the lobby, but the working/dock area as well. I just had a brake light that stayed on, but knew there was something else wrong, but not exactly what. They did a diagnostic and were VERY honest and caught a couple of MAJOR things that another mechanic missed. It turns out a belt was just about to break, and nobody else was able to see that, amongst other things. Just during the diagnostic process they topped off fluids, washed and dried it and gave me a courtesy ride as well. I will have future work done here, they are a little pricey, but they are Land Rover and Jaguar SPECIALISTS, they do work you can't get done at Joe Schmoe Auto, etc. and are HONEST and nice guys.
Brooke G. San Diego, CA Yelp Review
I remember coming here over 20 years ago with my dad when I was a kid. Some of the same mechanics that were here then are still here now. These guys know their stuff! They are off of the Garnet Avenue exit and Damon Street and can be seen from the 5 freeway so they are super easy to find. They just started working on Land Rovers so if you have one, bring it here. If the service job will take a while, they do have a courtesy shuttle to take you where you need to go and they will wash your car when finished with it. There is also a lobby with a table, chairs, and coffee. I highly recommend this place!
Allan G. San Diego, CA Yelp Review